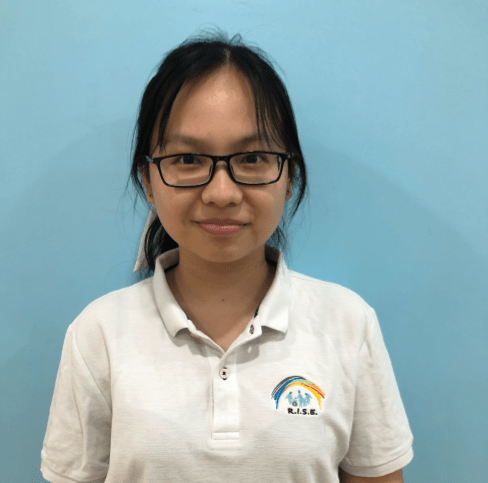 Ms. Barbara Lim Xuan Teng has obtained a Bachelor of Science in Psychology & Communications under an American Degree Transferred Programme (ADP) twinning programme of 3 years at SEGi University, Kota Damansara and 1 ½ year at Upper Iowa University, Fayette, Iowa.
She have been providing social services since her university years. She conducted an interview with an undergoing client in drug rehabilitation centre and volunteered at the nursing home in Fayette. She also had experienced working children of age 2½-7 year old as a special education teacher.
Ms. Barbara is also currently volunteering social service for young adults at Petra Gospel Centre, Ampang; a club called JOYclub. She teaches, interacts by building relationship with the young adults (age 18 and above) with learning difficulties (ASD, ADHD, GDD, Anxiety disorder, separation anxiety, depression, etc).
She is willing to learn new things and passionate in working with children till the age of a young adult. She wish to pursue her career as a psychologist one day to work with special needs (children to young adults). She believes that children with learning difficulties are still children. She also believes putting thoughts into actions are what matter to her to make an impact and change the view of a society towards special needs and mental health.