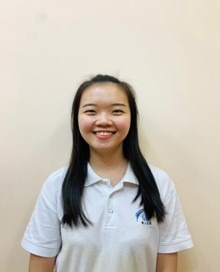 Jesslyn graduated her bachelors with honors in Psychology from Sunway University, Malaysia with a dual award from Lancaster University, UK.
She had been in working closely with special needs children since year 2021. She is dedicated, resourceful and goal-driven with a commitment to the social and academic growth and development of every child. Jesslyn aims to educate children by recognizing and valuing their appropriate behaviour and listen to what they have to say or understand how they feel. Besides that, she also often explores ways to create different classroom atmosphere that is stimulating and interesting to cater every child's ability.
Jesslyn believes that all students deserve an educator who sees an equal opportunity and potential in them to succeed in the community. This has motivates and inspire her to be a figure to help and unlock the potential of each kids and knowing that she would create an impact for the kids making it even lots more rewarding.