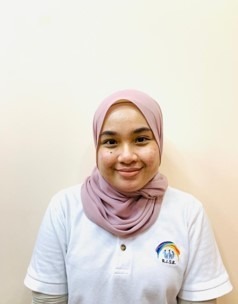 Rai obtained her Bachelor Degree in Occupational Therapy from University Teknologi Mara (UiTM) and had been working closely in the paediatric field for more than 5 years now.
She firmly believed that there is cause to every action or behaviour shown by the child, not necessarily the child being 'problematic'. It is their way to communicate and it is our responsibility to help them.
Every child is unique, despite whatever condition they are in and that all of them has big potential, if they're nurtured well. Parents and family involvement together with therapist is crucial to shape the child's future.